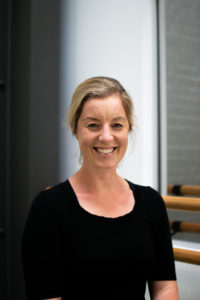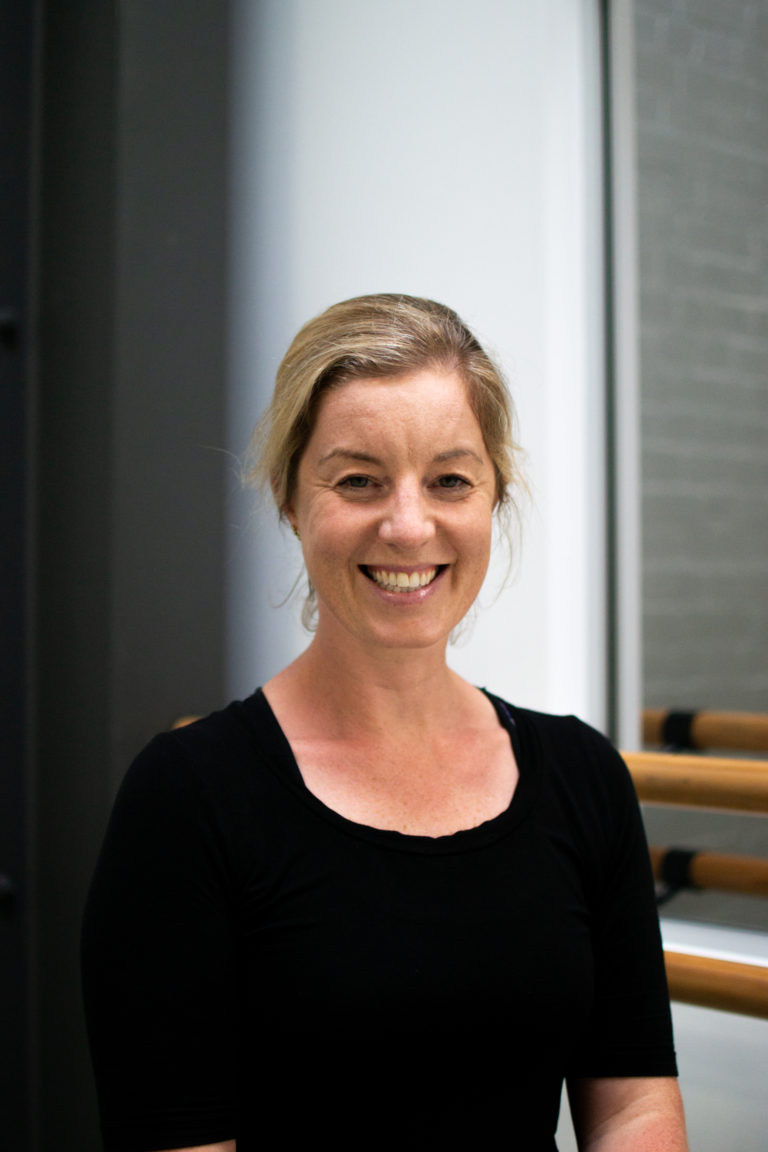 Emma and the Wellington Dance team work to offer convenient class times, a family-friendly studio and appropriate classes for the needs of each age and stage.
Emma is a Registered Teacher of the Royal Academy of Dance and has completed the RAD Certificate in Ballet Teaching Studies, which included studying child development, fundamentals of ballet technique, functional anatomy and how to create safe dance environments.  She also has a BCom (Hons) in Marketing & Finance from the University of Otago.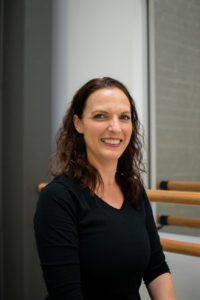 Genevieve is a registered RAD Teacher having completed her Royal Academy of Dance Certificate in Ballet Teaching Studies.  Genevieve was a 2019 recipient of the Creina Gee Memorial Award for dance education. Genevieve has taught ballet, pointe and private lessons at WDA since 2016.  She has also a Diploma in Performing Arts (Musical Theatre) and has performed professionally as a commercial dancer and in children's theatre.
Genevieve studied ballet under Gillian Moore and then at the University of Cape Town ballet school under Diane Cheeseman and Kim Day.  Following this she attended Pro-Arte Performing Arts School and trained in both RAD and Cecchetti ballet with Celeste Fair and Joy Cooper, taking her final associates and teaching exams under Joy Cooper. At Pro-Arte she also studied Flamenco, Classical Greek, Contemporary and Jazz styles. 
Genevieve is a qualified Cecchetti ballet teacher, with overall almost 20 years dance teaching experience. She has taught children from age 18 months right through to adults at her own studio in Pretoria and loves working with and teaching children.  Genevieve is a member of DASA (the South African equivalent of the NZAMD), a qualified Jazz Ed teacher and a certified Pilates instructor.  Her studio was awarded DASA Gold Status in 2015 for excellence in dance teaching.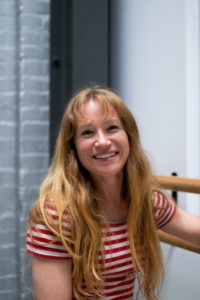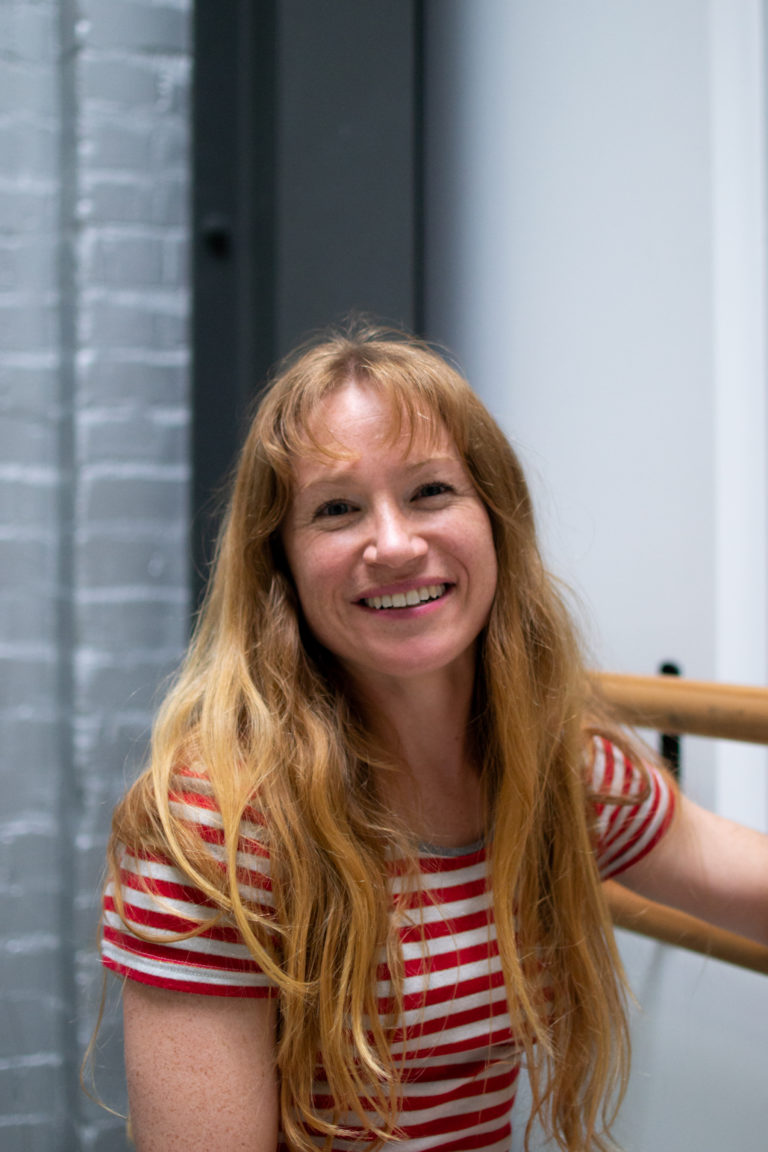 Anita Hutchins is a freelance dancer, teacher, choreographer, adjudicator, and creator of dance art. She is involved in the Wellington freelance contemporary dance scene. She dances with Java Dance – Metamorphosis Artists, and collaborates with guitarist Jake Church making art installation projects. Anita & Jake performed their first work Scrùbi at the 2021 What If The City Was A Theatre festival.  
Anita trained at the Royal Ballet School in London and was a member of the Bayerisches Staatsballett Munchen, Netherlands Dans Theater II, The Royal New Zealand Ballet and Phoenix Dance Theatre. In 2006 she won the NZ version of So You Think You Can Dance. Since returning to New Zealand she completed a BA majoring in Philosophy at VUW, has taught dance for 11 years, worked extensively with with choreographer Chris Jannides continuing his BodymAPP research on improvisational techniques, choreographed several shows, and became a mum.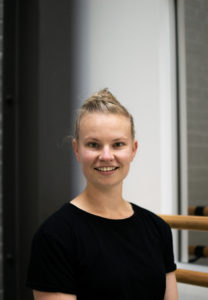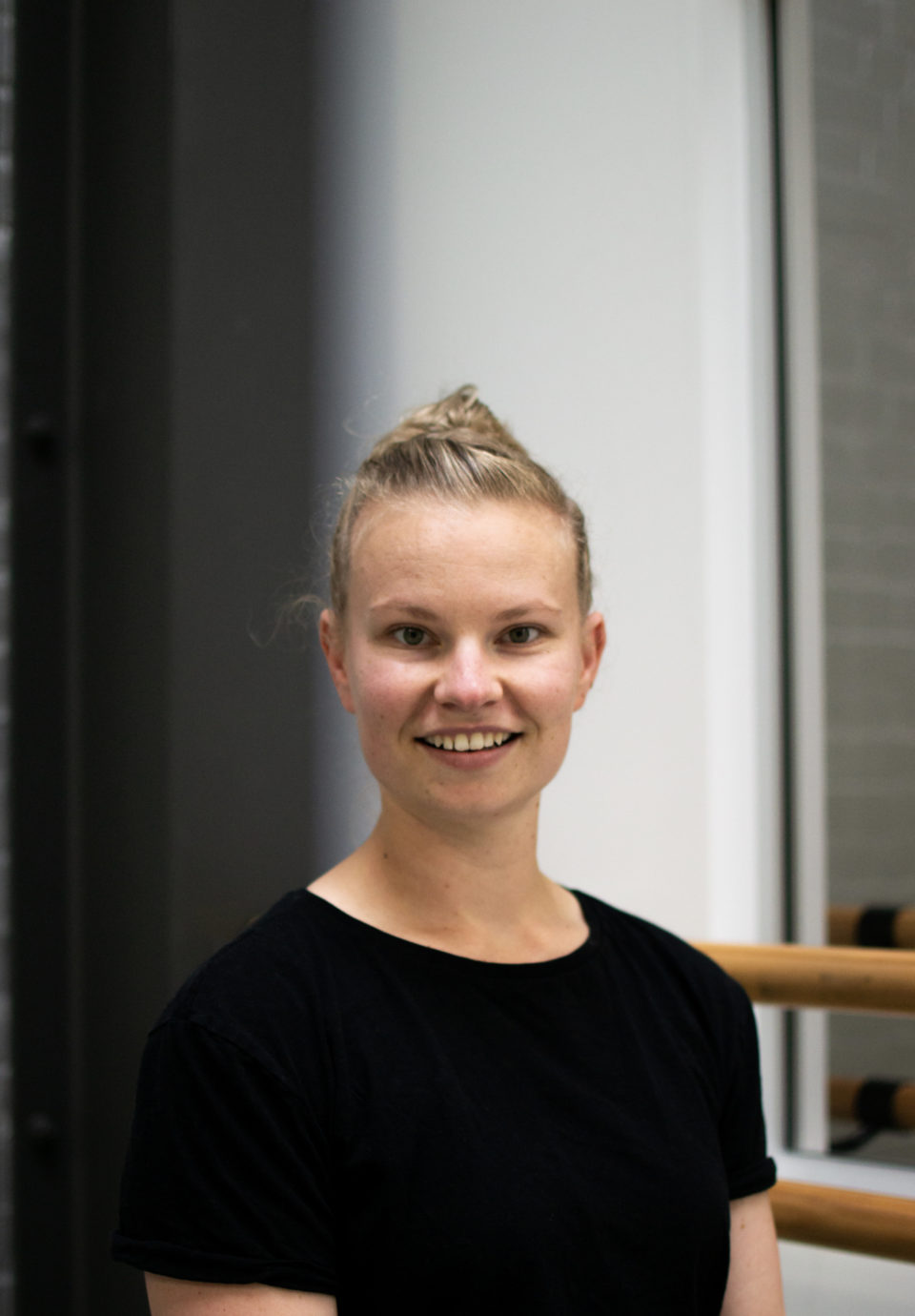 Georgia a registered Royal Academy of Dance Teacher having completed the Certificate in Ballet Teaching Studies in 2020.  She was a recipient of the Criena Gee Memorial Award in 2018 to assist with her studies. Georgia started dancing when she was three years old and has sat numerous major exams through the RAD and NZAMD syllabi and is a recipient of  the NZAMD Licentiate in Dance Award (2011) having completed Solo Diplomas in Ballet, Jazz and Contemporary.  
Georgia has been teaching at Wellington Dance for 9 years and loves passing on the joy and wonder of dance to students. Experience in teaching preschool 'tiny dancers' right through to some of our older students, she enjoys teaching different age groups and styles of dance (Ballet, Jazz , Lyrical and Contemporary). Georgia also has a Graduate Certificate in Commercial Law and a BCOM in Accounting & Tax from the Victoria University of Wellington (2016).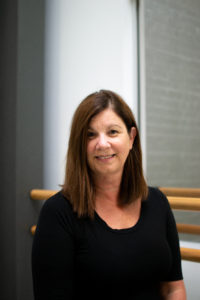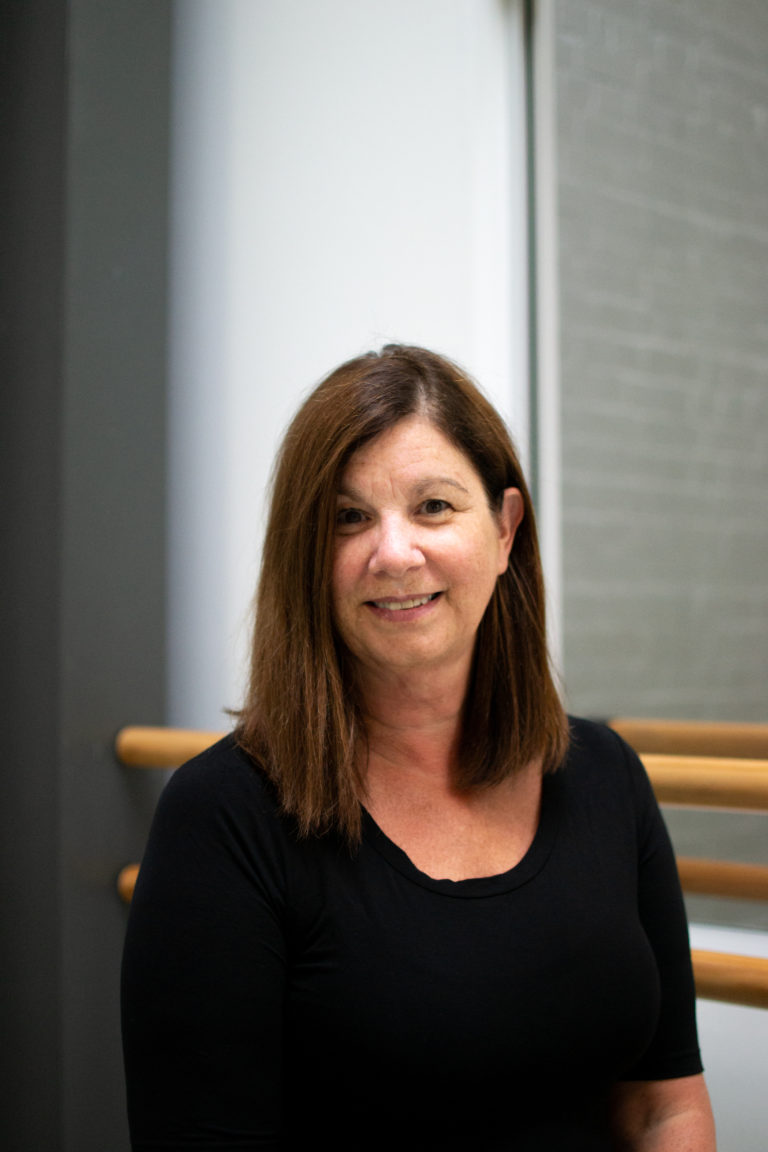 Suzanne has over 30 years dance teaching experience and owned a very successful studio in Porirua for many years (Suzanne Denton Dance Academy, SDDANCE).  She was selected as an examiner for the New Zealand Association of Modern Dance (NZAMD) and travelled throughout New Zealand examining and also adjudicating dance competitions.  Many of Miss Suzanne's students have gone on to professional and teaching careers in dance.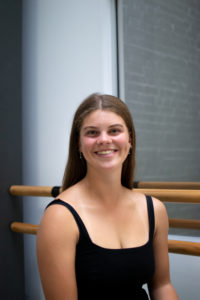 Nikita started dancing at the age of 4 and hasn't stopped since. She started with Ballet classes before adding other styles into her repertoire, including Jazz, Contemporary and Tap. She has Achieved RAD Ballet examinations from Grade 1 to Intermediate and completed all grades in NZAMD Jazz, Tap and Contemporary. Nikita has always enjoyed working with children and has taught at several Wellington studios over the last five years.
She has graduated with a Degree in Performing arts (Dance) at Te Auaha NZ Institute of Creativity. From her time studying she has been involved in many shows and events including the "Art of Colour" Directed by Malea Johnston and her own show she choreographed "Below the Surface".
Nikita hopes to take everything she has learnt and inspire the next group of upcoming dancers.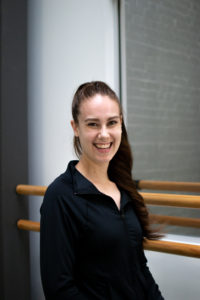 Check back soon. Georgette's Bio is on its way!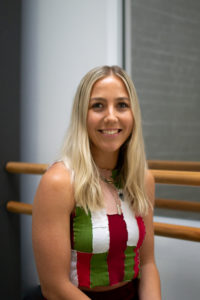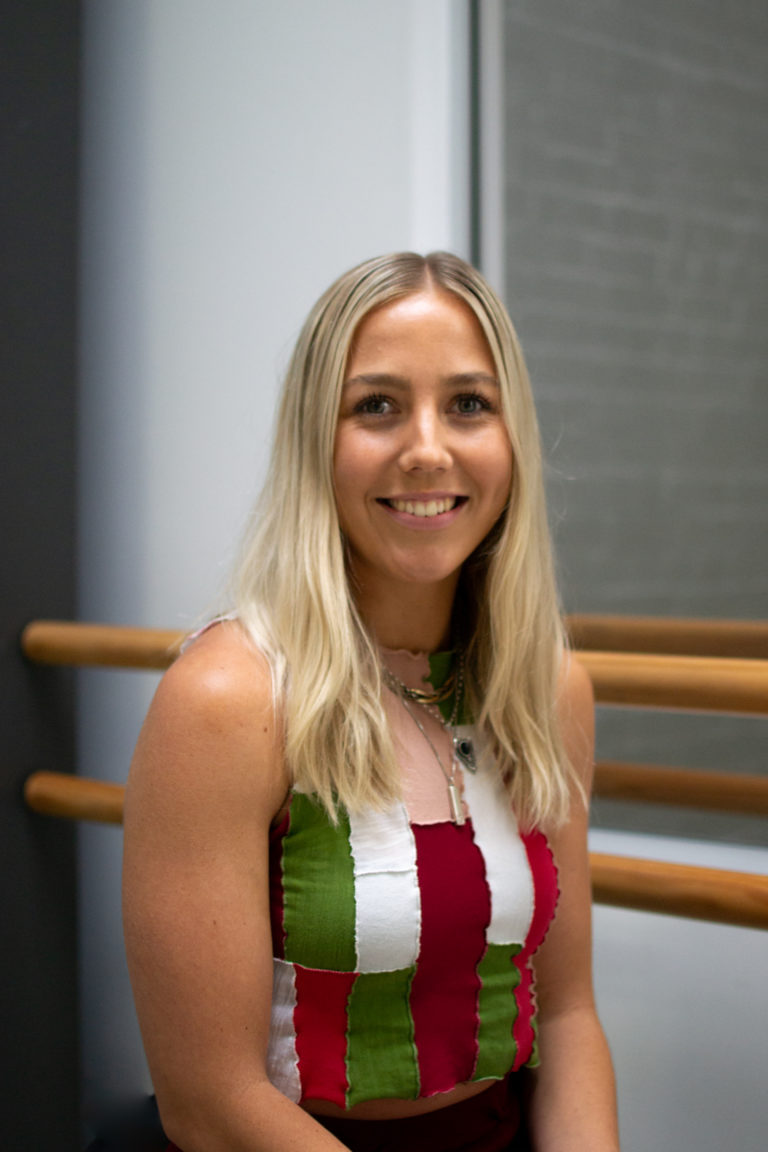 Holly is a dancer and choreographer originally from Taranaki.  She graduated from The New Zealand School of Dance in 2016 and is now a full-time contemporary tutor at the school. After her graduation Holly was awarded the Toi Poneke Dance Residency, where she created and staged her work Incognito. 
Since then, she has established a project-based dance company Discotheque, which is now creating its 9th work this year.   Discotheque has received the Most Promising Emerging Company and most Best in Fringe awards in the 2020 Wellington Fringe awards. 
Holly is a commissioned choreographer, creating works for both Footnote NZ Dance (national tour of The Rebel Pink) and for the 2020 NZSD Performance Season.  In addition she has worked as an assistant choreographer, dancer and lead role for the World of Wearable Arts for the past few years.
 Apart from creating new works, Holly is passionate about teaching and guiding the next generation of movers to feel the utmost joy art can bring to others.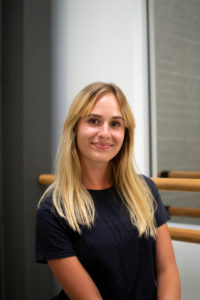 Holly began dancing when she was three years old and is trained in Ballet, Jazz, Lyrical, Contemporary and Musical Theatre. She sat her Advanced Ballet examinations in Cecchetti and RAD, as well as various other examinations under the NZAMD syllabi. Holly danced at various studios in Melbourne and Auckland, before moving to Wellington in 2018, where she began teaching at WDA in 2020. In the studio, she has a keen focus on attaining and maintaining flexibility.
Since moving to Wellington, Holly has also graduated with a Bachelors degree in Philosophy and Religious Studies and is currently attaining her Masters in Philosophy at Victoria University.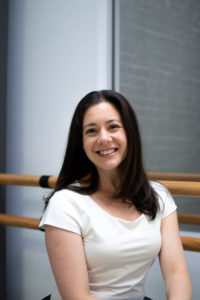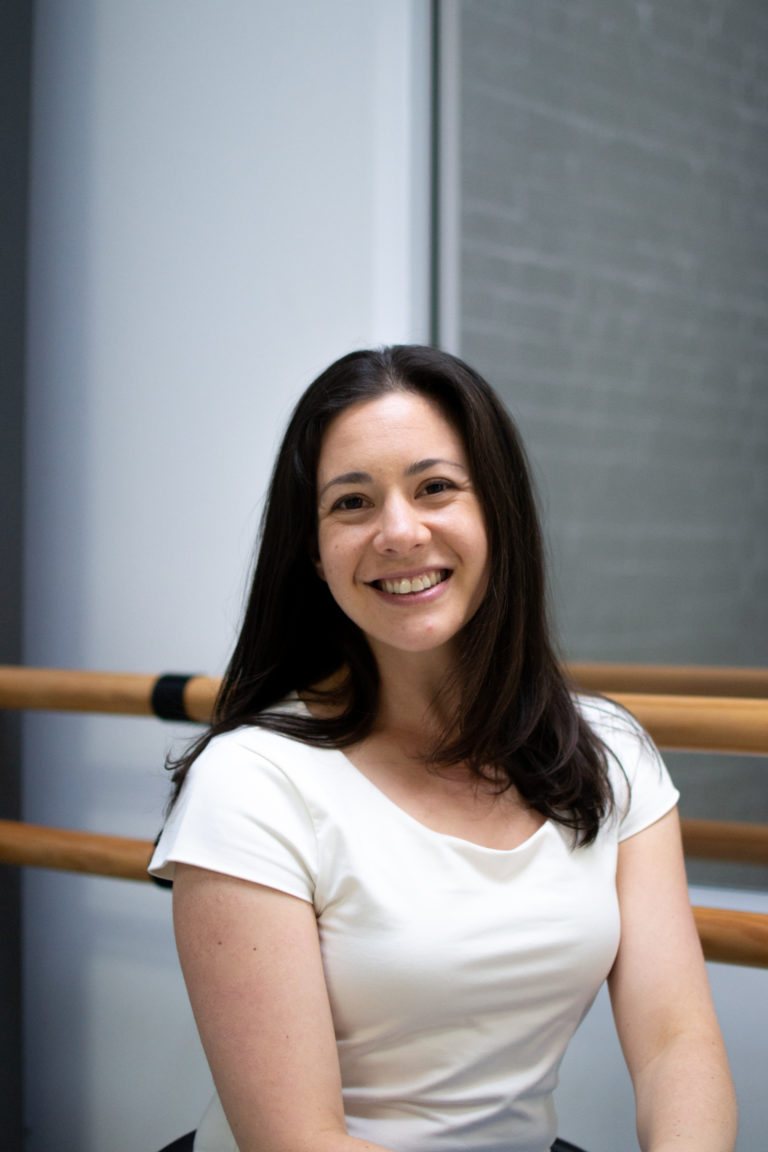 BHSc (Phty), NZRP, Cred. MDT, Nat. Dip. Dance, Pilates Instructor, Certified PBT
Sophie Ryan is an ex-professional dancer, now dance physiotherapist and dance conditioning teacher, with a strong focus on safe dance practice. A graduate of the New Zealand School of Dance, she performed professionally with Black Grace Dance Company. While training and working as a physiotherapist, Sophie taught advanced open classical technique, pointe and dance conditioning at Auckland Academy of Dance for eight years. Sophie moved to Wellington in early 2016 and began teaching at Wellington Dance Academy later that year. Sophie completed her Pilates apprenticeship in Auckland at Dance Pilates, the creators of Movitae, and taught there for four years. She then completed her Progressing Ballet Technique (PBT) certification in Australia in 2017. Sophie's Dance Conditioning classes are a blend of dance-specific mat Pilates, balance and alignment work as well as PBT. Sophie's Pre Pointe and Pointe Foundation classes incorporate education as well as pre pointe or pointe specific exercises. 
Dance-Specific Physiotherapy
Sophie is also our preferred dance physiotherapist. Sophie graduated with a Bachelor in Health Science ,majoring in Physiotherapy, from AUT in 2012. Since then, she has treated many dance students as well as professionals, including dancers from the New Zealand Dance Company, Footnote, the Royal New Zealand Ballet, Opera Australia, the Ballet Collective Aotearoa and freelance professionals. She is currently the dance conditioning tutor, and part of the Health Professional team, for the New Zealand School of Dance. Sophie works as a dance physiotherapist in central Wellington. If you would like to enquire about an appointment, please email sophieryanphysio@gmail.com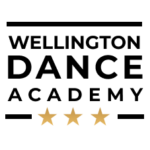 Annah taught weekly drama classes and musical theatre summer schools for  the Big Little Theatre Company (Ashburton) and has completed Trinity Musical Theatre examinations up to Grade 8.  
Annah has appeared in numerous productions including Joseph and the Amazing Technicolor Dreamcoat, Chicago, Miss Saigon and Sister Act with Wellington Musical Theatre playing the role of Tina.
Annah is excited to be back teaching musical theatre in 2021 and working with Wellington's young talent.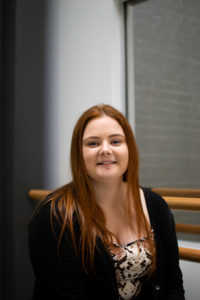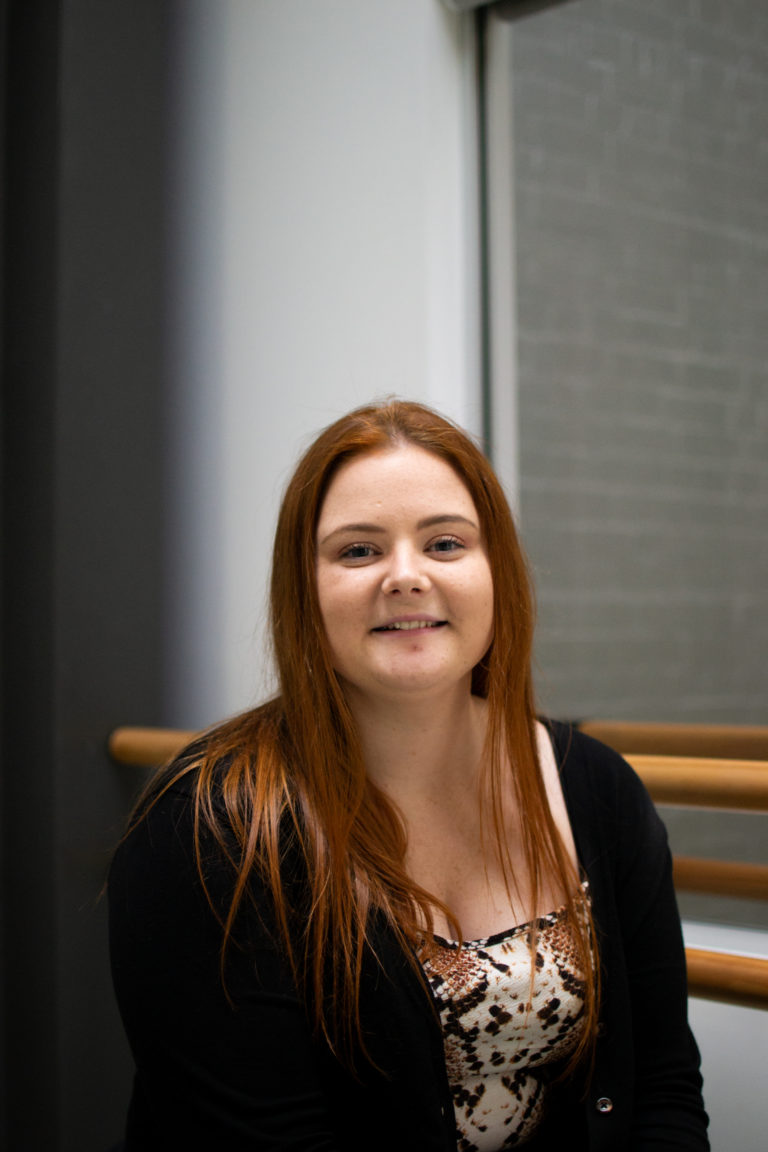 Ciara has been a dance teacher for 4 years. Originally from Christchurch, she has been in Wellington for a year and loves it! Her background includes Jazz and Irish dancing originally with some touches on contemporary but hip hop is now her passion! Ciara's favourite achievements and experiences through dance include travelling to Mexico in 2018 for an international competition called Dancers Paradise and also being a part of The Spotlight 9 dance show in 2020. 
Ciara loves watching all her students grow and achieve their goals and is excited to see what this year brings for Hip hop at WDA!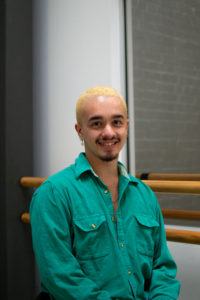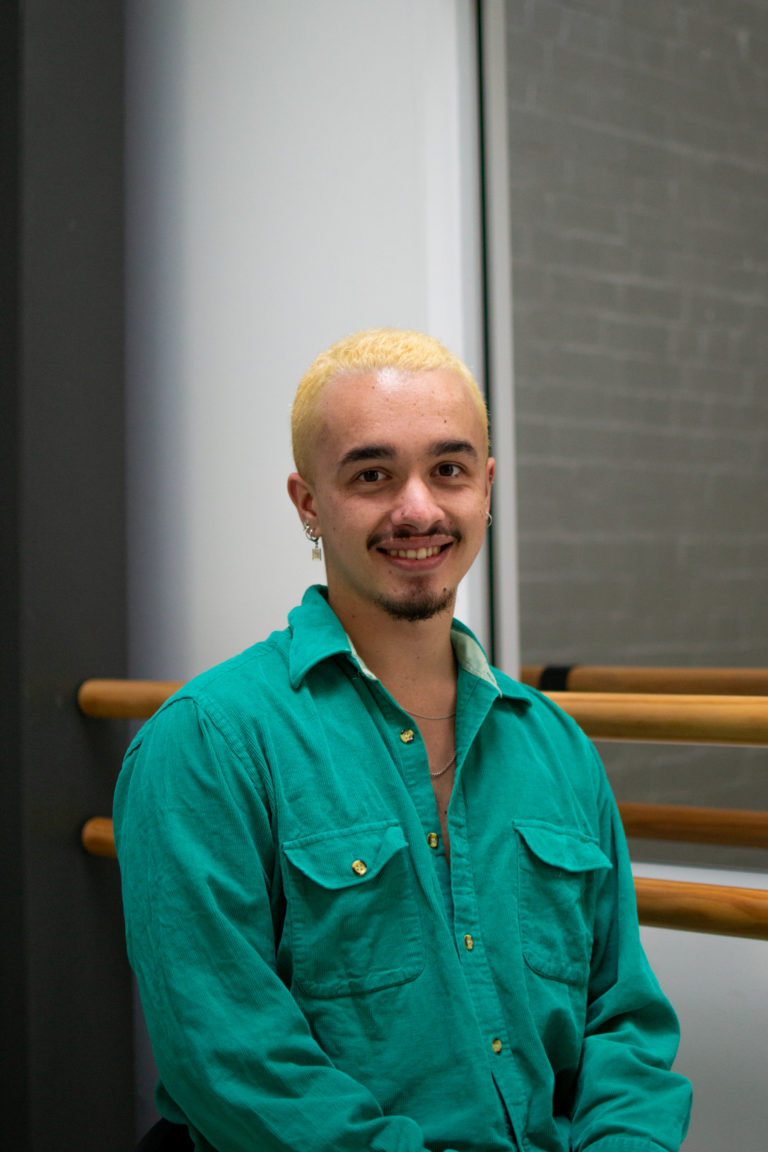 Check back soon. Zak's Bio is on its way!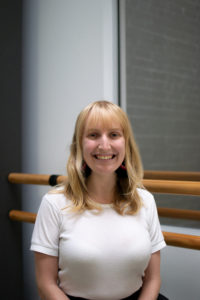 Miss Demi has been dancing since the age of three and has studied Ballet, Contemporary and Jazz. Demi has completed her Advanced 1 Exams in both Cecchetti and RAD. Demi is a former student of Wellington Dance and Performing Arts Academy and started teaching under the mentorship of RAD examiner Helen Calman in 2015 and has taught at WDA since.
Demi was also admitted as a barrister and solicitor in 2020, and is currently working as a lawyer at Chapman Tripp.